Treverksoul Collection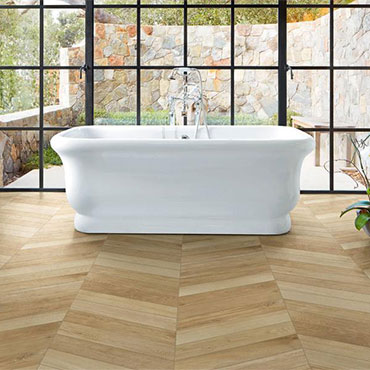 A wood-look porcelain stoneware collection with an aristocratic soul and a contemporary feel, offering a fresh, unconventional take on the exquisite elegance of antique parquet floors thanks to the small Chevron size and the countless laying patterns it enables, ideal for public and private locations. Three colours with rich variation in patterning and shadeunderline the warmth and light of interiors inspired by a style from the past,with a new creativity shaped by a bright, original modernity.
learn more at Marazzi USA Tile

Marazzi USA Tile
Marazzi USA plays a key role within the strong global presence of Marazzi Group by decisively meeting the tile needs of the North American market.Manufacture and sourcing of a vast array of products – porcelains, glazed ceramics, glass mosaics, metallics – brings a total tile package that addresses aesthetic and performance requirements of designers, architects and homeowners.
---
Profile | Website | Brochure | Tips | Warranty | FAQs