About Mohawk Ceramic Tile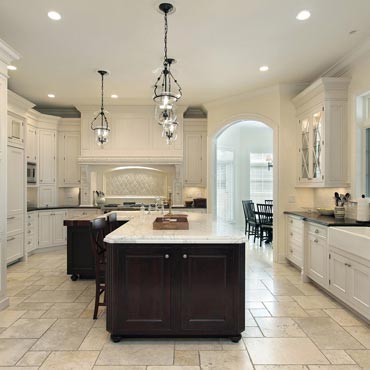 Mohawk Ceramic offers a broad array of products in all major product types: floor tile, wall tile, mosaics and decorative tiles. From glazed floor to ColorbodyTM porcelain tile, Mohawk has a product to suit virtually any use throughout the home.
Since color and design are so important in creating the right look for your home, Mohawk Ceramic has taken special care to create products that offer the right blend of colors, sizes, textures and finishes to express your individuality. Whether designing a Mediterranean villa or a contemporary loft, Mohawk Ceramic has the products you're looking for and all with the reputation for superior service, quality and reliability that Mohawk Industries is known for.
Mohawk Industries is one of the oldest and largest floor covering manufacturers in the United States. Today, the Mohawk brand name means more than just carpet. Mohawk markets a wide variety of flooring types including carpeting, rugs, mats, laminate, hardwood, resilient and ceramic tile. When you purchase a Mohawk floor, you're purchasing more than just a floor - you're buying from a company that American families have trusted for more than 120 years.
---
NOTE:
Exploring Flooring Inc does not carry every style of Mohawk Ceramic Tile. Check with them first about a particular product or to see if your product choice is available for special order.
---
---
If your approach to home improvement is DIY, then you want to ensure you're approaching every job fully equipped with the knowledge you need to do it right. When it comes to installing ceramic tile, there's a lot to know! HGTV's Chip Wade walks through every step of a Mohawk ceramic tile installation project, even down to the necessary preparation and the recommended type of tile for certain jobs.
Watch Video
Visit Website
---