Johnsonite® Commerical Flooring
About Johnsonite® Commerical Flooring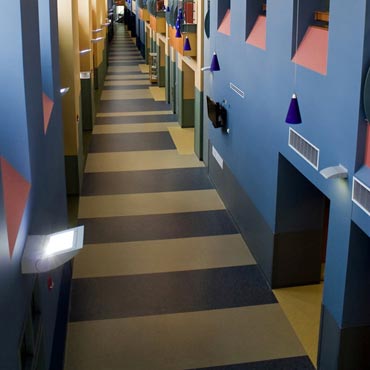 We strive to help our customers redefine their interior environments so they become investments in human capital, rather than simply operating expenses. As the leader in specialty flooring industry, we're showing clients how integrating design with life-safety can enhance employee productivity and help companies attract, motivate and retain the best talent.

This integrated approach to interior space may not be what you expect from a flooring company. But we're used to doing things differently. Innovation is in our company's DNA and has been for over 100 years. In 1920 our predecessor company, in an effort to address our customers' concerns, developed the first integrated steel pail with rubber gaskets. This new pail, which replaced the wooden pail, provided environmental benefits by reducing the need for timber and preventing leakage of toxic materials in the coatings industry. Responding to customers has always been at the core of our business, a century ago and today.
---
NOTE:
Exploring Flooring Inc does not carry every style of Johnsonite® Commerical Flooring. Check with them first about a particular product or to see if your product choice is available for special order.
---