About Wicanders® Cork Flooring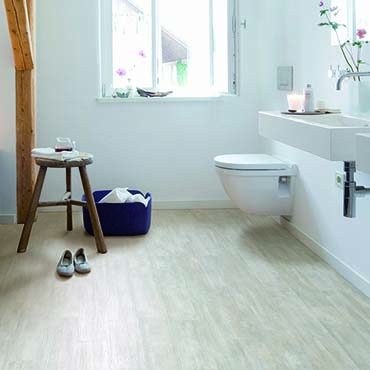 HOW YOU CAN BENEFIT FROM WICANDERS CORK FLOORING

Fast & Easy Installation
Whether you choose the floating or stick-down option, WICANDERS floors are quicker and easier to install than ever before. With the improved CORKLOC-design and increased sizes of the stick-down range, a WICANDERS floor saves time and reduces installation expense.
Durability
With their unique cork structure and tough resilient surface finishes, WICANDERS floors are as durable as you'll ever need them to be. A WICANDERS floor withstands years of wear and still looks as good as the day it was first laid.
Silence
The cork inner structure in all WICANDERS floors is guaranteed to cut noise. The cork reduces sound transmission between and within rooms, creating a quieter, and therefore peaceful, environment in your home.
Comfort
The unique characteristics of cork also ensure that a WICANDERS floor is more comfortable to walk and stand on. Cork's shock-absorbing properties relieve strain on your feet, joints, legs and back.
Warmth
The unique qualities of cork offer benefits other floors can't match. The natural thermal insulation properties make WICANDERS floors very pleasant to the touch, even with bare feet as they provide an optimal floor temperature all year round.
Health
WICANDERS floors come with surface finishes that put a stop to entrapped dirt, germs or fungus, thus actively contributing to a healthy and hygienic environment.
Easy Maintenance
The specialised surface finishes of WICANDERS floors make them easier for you to clean and maintain. A vacuum cleaner and a mop are all that is required to keep WICANDERS floors looking as good as new.
Environmentally Friendly
Cork keeps trees alive! WICANDERS floors are made with natural products and in the case of cork, an outstandingly ecological material, thus providing an environmentally friendly flooring solution. Mindful of today's need for conservation, WICANDERS floors are a true environmental alternative.
---
NOTE:
Exploring Flooring Inc does not carry every style of Wicanders® Cork Flooring. Check with them first about a particular product or to see if your product choice is available for special order.
---