About Hartco® Wood Flooring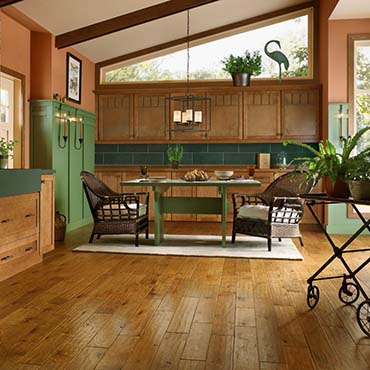 Hartco gives new freedom to consumers to personalize their living spaces.
 
Hartco Quality Wood Flooring, among the top flooring brands in the world, has a reputation among commercial designers for design freedom. Hartco's range and flexibility also satisfies a yearning for a highly personal, custom style in the home. Hartco patterns and contrasts help define interiors, from traditional to the avant-garde.
 
Since 1946, Hartco has been a leading manufacturer of genuine hardwood floors. Hartco became well known for its fresh approach to parquet, and built a following among commercial designers with leading design and a powerful bouquet of choices and patterns. A spirit of creativity exists in Hartco parquet, strip and plank floors – across an array of wood species, grains, patterns, colors, finishes and details.
The Hartco designers' palette gives consumers a choice for a custom approach that includes striking Hartco parquets, planks, strips in fashion forward colors and wood species.
---
NOTE:
Exploring Flooring Inc does not carry every style of Hartco® Wood Flooring. Check with them first about a particular product or to see if your product choice is available for special order.
---