About Kane Carpet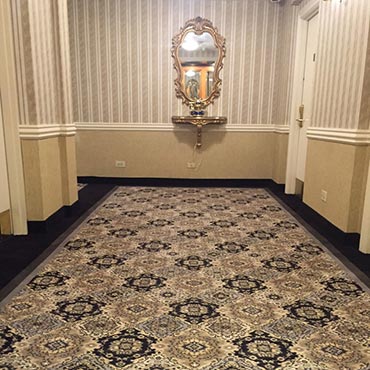 Kane Carpet, founded in 1947, was one of the earliest carpet manufacturers in the United States. Always at the forefront of the latest technological advances, Kane is a pioneer in an industry that has remained a staple of American life for over half a century.
In today's business climate of: "here today, gone tomorrow" it is a testament to Kane Carpet's superior quality and integrity that it has remained an industry leader for over fifty years. A mid to high-end client base is well served by our customer- focused approach that combines the ability to offer a wide range of carpeting choices, representing the ultimate in aesthetic and decorative values. It's the root of our enduring success and sterling reputation.
 
---
NOTE:
Exploring Flooring Inc does not carry every style of Kane Carpet. Check with them first about a particular product or to see if your product choice is available for special order.
---