About Sheoga Hardwood Flooring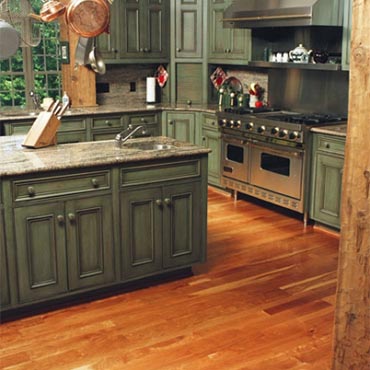 The Sheoga Quality Guarantee
Located in Middlefield, Ohio, we're committed to the production of high-quality hardwood flooring and paneling. Our solid wood flooring and paneling is milled from the best quality hardwoods, harvested from the Appalachian region. Our reputation for quality and precision is the result of our loyal employees and the accuracy of our quality control process. We guarantee high-quality lumber, precision milling and courteous service.
Attention to Detail
Producing random-width Sheoga flooring and paneling requires time and careful attention to detail. Appalachian hardwood lumber is delivered to our yard, graded, air-dried and kiln-dried in our own kilns. The lumber is then milled to precise-fitting, tongue and groove planks. The final production step includes end-matching, initial sanding and packaging. Sheoga flooring and paneling is left unfinished. This assures that our customers determine exactly how their finished flooring or paneling will look.
Stability and Growth
Sheoga has been producing flooring and paneling since 1982. Our management and quality control teams have changed very little since we began production. Our office and plant facilities include more than 52,000 square feet of space. Our kilns are capable of drying up to 150,000 board feet of lumber at one time. We are confident you will be pleased with your choice of Sheoga flooring products.

---
NOTE:
Exploring Flooring Inc does not carry every style of Sheoga Hardwood Flooring. Check with them first about a particular product or to see if your product choice is available for special order.
---