About Stanton Carpet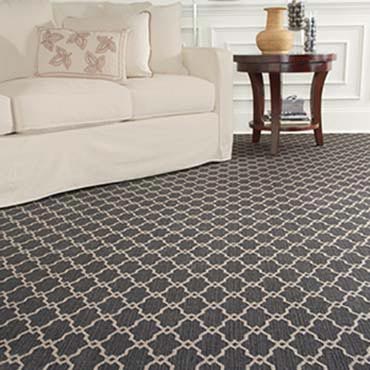 Stanton Carpet, the corporation's self-branded predominantly wool product line features high quality, designer-driven patterns and styles available through select flooring dealers throughout the country.
Stanton produces a number of decorative, high-quality, specialty collections including the Pacific Villa & Wiltrex Collections of needlepoint Wiltons and the Atelier collection of decorative patterns in nylons spanning from residential to medium commercial applications.
Stanton continues to set new standards of innovation and design in uniquely decorative carpets such as patterned Wilton's, wool tufted textures, flat- weaves, wool blends, nylons, synthetic and natural fiber products with patterns produced exclusively for Stanton.
---
NOTE:
Exploring Flooring Inc does not carry every style of Stanton Carpet. Check with them first about a particular product or to see if your product choice is available for special order.
---