About Lea Ceramiche Tile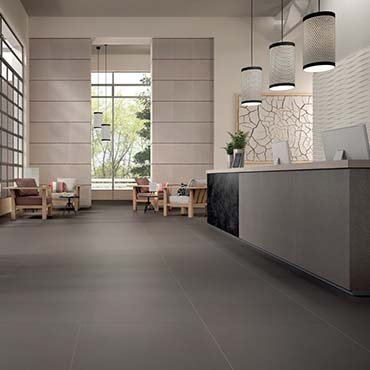 Lea Ceramiche, part of PANARIAGROUP Industrie Ceramiche Spa, in is gone through a deep and progressive renewal during the years, with an expansion in the productive and distribution structure, so much so that today it is located among the most lively and productive brands of the Modena ceramic district
Thanks to important and constant investments and with a solid background of experience and competence, Lea Ceramiche designs and manufactures ceramic materials for wall covering and flooring, for any type of environment and is always able to meet the different requests of the market. The commercial activity of the Company has reached a constant national and international coverage growth, with a capillar presence in over 60 countries in 5 continents. The extraordinary innovative ability of the Company is based on constant attention to quality and on continuous experimentation that, thanks to the modern productive and technological systems, is able to propose a vast range of products particularly recognisable for the distinct stylistic impression and the high research and design content.

The synergy among products, namely service and research, allows the Company to offer to the designers products that meet a broad spectrum of design requirements, by proposing a ceramic product that is not a simple surface material, but an actual furnishing element.
Lea Ceramiche offers an extraordinary variety of floors and wall coverings with a broad choice of colours, shapes, finishes, decorations and special parts, equipped of great aesthetic quality of high mechanical and technical performances by allowing its use also in the more demanding and in the highest traffic intensity context.
Reaching this result is possible only with the attention that the Company sets in the improvement, study and controlling of the various phases of the productive process and thanks to a continuous updating of the structures.
        
Vision

To take charge of the high market belt and improve the quality of life of its users through the concept that the ceramic product is not a simple surface material, but a determining furnishing element for the aesthetic result of every environment. Lea Ceramiche proposes furnishing solutions of indisputable technological and design quality by seeking the maximum protection of the environment.
 
 
 
Values 
 
An inclination towards changes, technological innovation, reliability, research for the maximum quality of the products through care of aesthetics, stylistic research and the content of design, respect of the environment, special attention to the commercial network and investment in communication, these are the values that today characterise the Company's strategy.
---
NOTE:
Exploring Flooring Inc does not carry every style of Lea Ceramiche Tile. Check with them first about a particular product or to see if your product choice is available for special order.
---