About DalTile® Countertops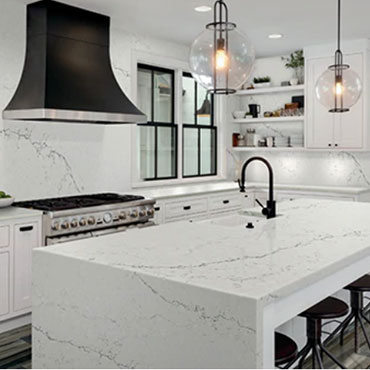 What's the best kitchen countertop? How do I select a standout kitchen island? Debating between quartzite vs. granite or marble vs. quartz countertop? Shopping for a countertop comes with a lot of questions.
Our extensive selection includes every option, from the finest natural stone to enduring ONE Quartz to our award-winning Panoramic Porcelain.
Our stone center experts can help guide you through the options to find the perfect countertop for your project.
---
NOTE:
Exploring Flooring Inc does not carry every style of DalTile® Countertops. Check with them first about a particular product or to see if your product choice is available for special order.
---