About LAUFEN Tile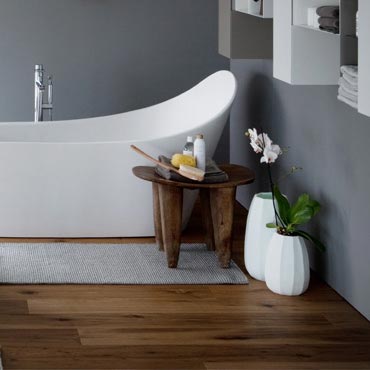 Laufen quality dates back to 1892 when the Laufen Group founded its first production company in Laufen, Switzerland. The company's reputation for superior craftsmanship grew along with its international presence. Laufen's presence in the U.S. began with the acquisition of International American Ceramics in 1985. Since that time, Laufen has manufactured quality tile designed for the U.S. market. In 1995, Laufen increased its role in the tile market with the acquisition of United States Ceramic Tile Company.
In 1999, the Roca Group, the leading Spanish sanitaryware manufacturer, acquired Laufen. The combined Roca-Laufen group is the second largest sanitaryware manufacturer and the fifth largest ceramic tile manufacturer in the world with ceramic tile factories in the U.S., Spain, Brazil, Peru and Bulgaria. This acquisition has enhanced Laufen's position as a market leader in the U.S. ceramic tile industry with state-of-the-art facilities, a new marketing approach and increased product innovation.
Laufen offers quality floor, wall and decorative tile throughout the U.S. market. With its expansive ceramic tile offering, Laufen continues to bring together its heritage of beautiful styling with its reputation for quality craftsmanship.
---
NOTE:
Exploring Flooring Inc does not carry every style of LAUFEN Tile. Check with them first about a particular product or to see if your product choice is available for special order.
---